So, as promised, here are some progress shots of the development of my Juwel Trigon 350L corner tank. Its been about 8 to 10 years since I last had a tank, and given the cost of things nowadays, I wanted to get this one as good as I can... Will I succeed?
Tank arrived last Monday, so straight to work with the cabinet....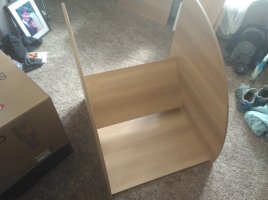 That went together very quickly when you completely ignore the instructions and do it more logically....
Once all level, after much faffing to get it so, and all doors were fully attached, the wife and I hoisted the 73Kg of tank up on top on Thursday evening..... Friday morning I got the filter and plumbing in place... Chose to go with the Oase 850 Thermo filter, and added Eheim Mech and Bio substrate to replace the subpar stuff found in the filters baskets.....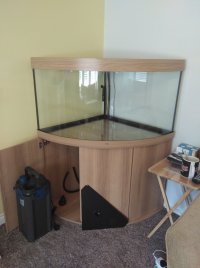 Next update in a few hours....
Cheers
G!