Joined

24 Jan 2013
Messages

125
Location
Tomorrow tank is 5 weeks. Did 50% water change this evening. Got 5 little otocinclus fish on Tuesday and boy they are busy little things.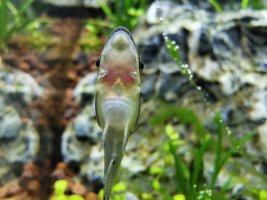 They have cleaned the tank rocks are like new glass is cleaned. Put some blanch cucumber in and have been eating it as well so very happy they are all eating.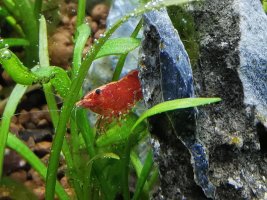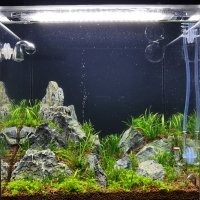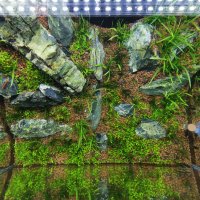 Everything is growing nicely. Diy Co2 is finally working well turn it off at lights out and back on in the morning for I set off to work.
Co2 1bbs ; 2ml fertiliser daily; lights on for 6 hours ; every 2nd day 50% water change. Think next week going to go to very 3 day water change.