Had my 65L planted tank set up for about 10 months (filter 20 months) recently I've had outbreaks of brown algae on my glass and rocks and after researching i upped the lighting time from 6 hours at 80% intensity to 8 hours at 90% intensity which has now caused a really bad breakout of green spot (I think) algae! Recently I went away for 2 weeks and for some reason my light had been completely turned off for 2 weeks (accidental blackout) while I was away and when I got back I switched the light on to find an absolute crystal clear tank with 0 algae which was an amazing suprise and the best it's ever looked since I first set the scape up! But since then it's gone back to looking a mess!
Water parameters seem fine.
Can anyone advise on how to keep on top of this or to combat it completely. I can give you whatever information you may need to help I'll also attach photos to show the outbreak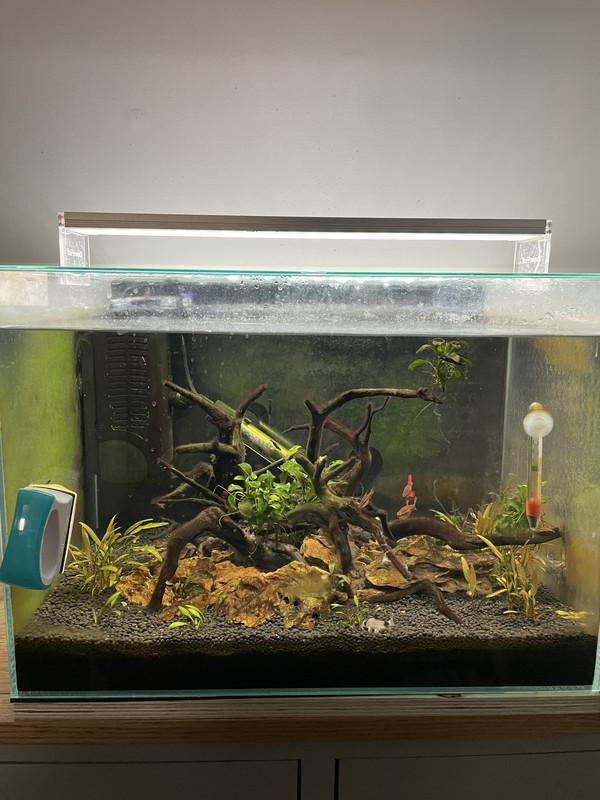 Tank-
Superfish scaper 60
Weekly 80% water changes
Fluval u2 filter
GH17
PH 7.4
No CO2
No fertiliser
Heat set to 24c
Tropica soil substrate
Feed a small pinch of flake once per day
Any other questions I'm happy to answer.
Thank you!